Sleep Coaching for those in pain.
Insomnia is a common problem for many people living with persistent pain.
Disrupted sleep and specifically insomnia is common in today's world. Studies show that anywhere from 15-30% of people experience ongoing insomnia.
Insomnia, the difficulty of falling asleep and staying asleep, is even more common in those dealing with chronic pain, post-concussion syndrome and following motor vehicle accidents.
Much of the popular advice for insomnia often makes insomnia worse and can prolong insomnia.
I help patients struggling with sleep because of pain to get back to sleeping well so they can live the life they want.
A Broken Solution
Everyone experiences temporary insomnia. Whether from job or family stress, to acute injury or school exam jitters. For some though, insomnia can last beyond a few nights and can persist into months and years. The triggers of an injury or pain can often set the stage for more persistent insomnia.
Unfortunately, the common recommendations to overcome insomnia often fall short of changing one's sleep. Suggestions to improve your sleep environment may do little to improve our sleep experience. Sleep research shows that sleep hygiene is not effective for people struggling with insomnia.
Thankfully, there is a drug-free approach to overcoming insomnia that has ample scientific research backing lasting change and sleep improvement.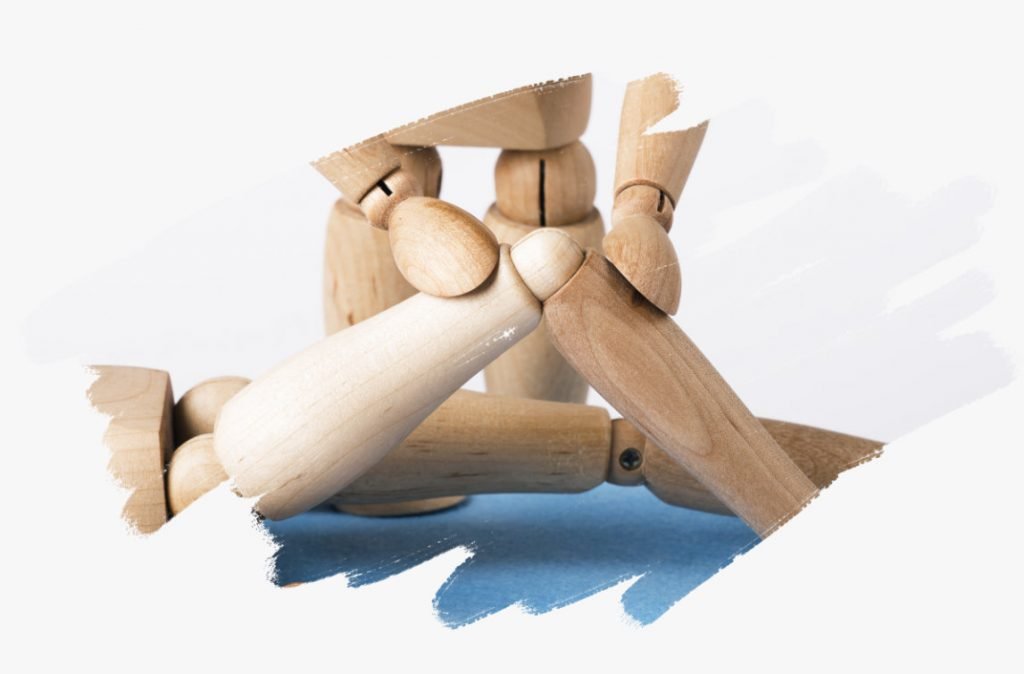 Research has shown that an approach called Cognitive Behavioral Therapy for Insomnia (CBT-I) is an effective, drug-free approach to overcoming insomnia. It combines a variety of behavioral strategies along with reshaping specific beliefs about sleep and insomnia to help to rebuild healthy sleep patterns.

By combining research-backed sleep coaching with pain science education, I help deliver a unique approach to helping you achieve restorative sleep necessary for your healing and health.
A recent sleep patient testimonial:
I was referred to Andrew by my family doctor after several months of suffering from whiplash and concussion following a car accident.
I was a bit of an emotional wreck at that point. I thought Andrew would be doing his physio thing on me but no, he focused on my sleeping patterns, or more the lack of!
He had me change small habits immediately and had me keep a daily sleep diary.
Because I felt seen and heard with Andrew for what I was in at the time a disturbed nervous system and worry and frustration at not getting better and I trusted him 100%. I did everything he said.
Results were immediate and this was a turnaround point for me in my recovery, which now is full.
I will always be grateful to Andrew, as he and his passion for sleeping right and getting back into my spring garden got me well on the way to full recovery.
As I said to my family doctor yesterday if you have any patients  that are having trouble sleeping, refer them to Andrew.
Thanks Andrew!
Sleep Coaching + Movement Strategies + Pain Retraining
Sleeping Position Optimization
Pain Experience Retraining
Sleep Optimization During Pain Flare-ups
Sleep health coaching is an emerging area of practice within physiotherapy given the impacts on pain and physical function. If disrupted sleep is a result of pain or physical injury and is impacting physical function, then it would fall within physiotherapy.  
However, if sleep coaching services are provided solely to address dysfunctional sleep then it would not be considered physiotherapy and would be billed as sleep coaching and not physiotherapy. 
Andrew is a licensed physiotherapist and sleep coach with a special interest in sleep health as it relates to pain management and injury recovery.
He has provided teaching & training to physiotherapists relating to sleep health. As well, Andrew has written on sleep health for the Canadian Physiotherapy Association (CPA) and the Pain Science Division of the CPA. 
He has taken training in insomnia management including training in CBT-I as well as pain science. He stays up-to-date on the latest sleep research.
Finally, Andrew has written a handbook for rehab clinicians on sleep health called Go To Bed: The Clinician's Handbook for Understanding Sleep which is available on Amazon. 
Sleep coaching from the comfort of your home.
During this pandemic time, it can feel difficult to get the help you need. But don't worry! Sleep coaching can be done virtually. Coupled with my custom sleep diary program, new insights are brought to each sleep coaching session.
Ready to overcome insomnia?